Denis Skopin - about changes in Russian universities and hope for alternative online projects
Semester Courses Fall 2023
Graduate Courses Fall 2023
September 22, Denis Skopin's talk at Harvard Universithy.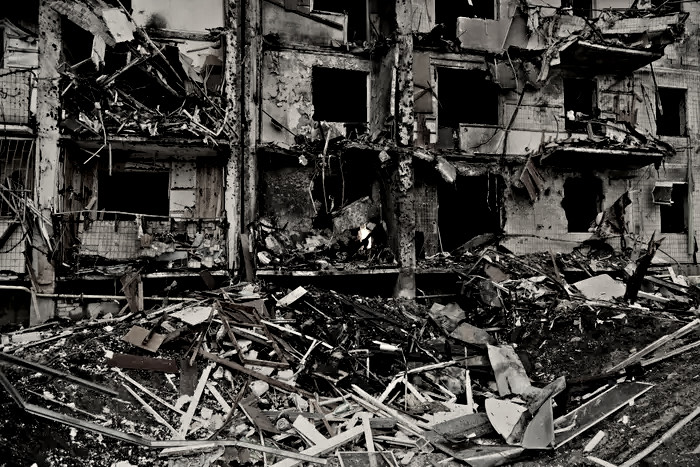 April, 13 - 14, 2023 (Harriman Institute at Columbia University,...
Smolny Beyond Borders is an educational initiative for students who left Russia and countries of Eurasia due to the ongoing Russian invasion of Ukraine and the declining educational situation in those countries. Smolny College (Faculty of Liberal Arts and Sciences of St. Petersburg State University) was an international Russian-American project that began in 1997 and paved the path for the growth of liberal arts education across Russia.
Read more...
This initiative was created by recent faculty members of Smolny and other liberal arts programs as a starting point. We are beginning with short but rich courses and public lectures, starting late in the fall 2022 semester. The initiative's theme is rooted in an understanding of the crisis unfolding before our eyes. Smolny Beyond Borders strives to understand the cultural and political processes that paved the way for the start of this war. In the spring 2023 semester, we will expand the range of courses offered by extending topics to include the larger scale problems in Russian politics, history, and culture. Our initiative will be recruiting from Smolny and other liberal arts programs that have been under attack, especially those that believe that education should be a "joint search for truth" (Wilhelm von Humboldt) based on free discussion and critical thinking.

About Smolny College
Smolny College was a long-term collaboration between St. Petersburg State University and Bard College in Annandale-on-Hudson, New York. After its founding in 1997, it became both the largest liberal arts program in Russia and the most robust Russian-American partnership in the higher education sphere. In the summer of 2021, the Prosecutor's Office of the Russian Federation declared that Bard College is an undesirable organization, the first college or university to be so named. This began the dismantling of Smolny, which has since undergone the loss of faculty and curricular changes that have rejected the very idea of liberal arts and sciences education.

The Gagarin Center for the Study of Civil Society and Human Rights (Gagarin Center at Bard College) allows Russian scholars forced to leave Russia as a result of the war on Ukraine, and risks of political persecution, continue to pursue research and educational activities focused on contemporary social, economic, and human rights issues in Russia. Previously, the Gagarin Center, supported by the Gagarin Trust, was a core component of Smolny College. The Center and its fellows offered courses, prepared research on vital issues, offered public programming, and served as a venue for the critical exchange of ideas.